Testimonials
Take a few minutes to see what my clients have to say about the quality and professionalism that CH.Detailing was built upon.  You won't be disappointed!
---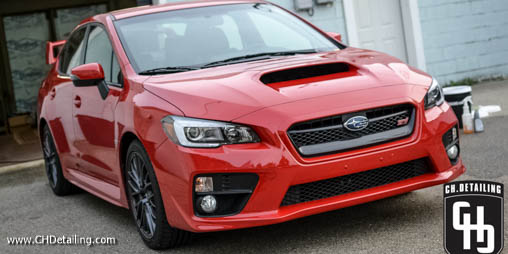 "New car or old car CH Detailing does amazing work. When I bought my new car I told the dealer not to do anything detail wise with it. I'm glad because the work Connor did on my car was more than I expected. It's worth it to have someone who cares and knows how to take care of the paint on a car. It's what everyone sees every time they see the car. Shouldn't it look amazing?"
-Mike N.
---
"I have had Connor work on two of my cars. He first detailed my 2004 Acura MDX with 108,000 hard miles on it. What he was able to do to the interior and exterior was fantastic, I didn't think the car could get back to that condition. After being very impressed with Connor's knowledge and attention to detail, I let him work on my 1962 Corvette. Again, amazed at what he could do with what I thought was already a great paint and wax job. He has brought the 1962 Corvette to another level. Highly recommend Connor for his professionalism, reasonableness and work ethic and most importantly the results he can bring to any vehicle."
-Charlie K.
---
"I contacted Connor shortly after buying my new 2013 Focus when I washed it for the first time and found some imperfections. He was very prompt and professional in his reply and we discussed what I was looking for and what he recommended doing and an appointment was set up for some light polishing and application of Opti-Coat. I was able to drop the car off at a time that was convenient for me, I showed him what I had found in the paint, and I was on my way. The following day he told me it was ready so I came back over to get it. The work was flawless. It looked better than it did the day I picked it up from the dealer. Unfortunately it was raining when I picked it up from Connor, but that gave me the opportunity to really see how well the Opti-Coat shed water and I could breathe easy knowing that my paint would be well protected from whatever nature may throw at it. The work was priced very fairly, communication was great, and I felt that everything was done in a very timely manner. I will absolutely recommend to my friends and family and return in the future. Thanks Connor."
-David S.
---
 
"2 Years in a row I've had CH Detailing work on my car and both years I've been blown away by the quality of work, the professionalism of the staff, and the value for money."
-Alex M.
---
"I had been looking for someone that I could trust to detail my car for awhile when somebody recommended Connor. I was worried about my black paint, and it definitely needed attention. Connor did an outstanding job on the whole car, and the paint looked brand new again. He came to my house which was helpful, and he made sure to spend as much time as needed to make sure my car was perfect, no rushing at all. Couldn't have been happier with the results. I recommend him to anyone that is looking to get their car detailed, you won't be disappointed!"
-Mark K.
---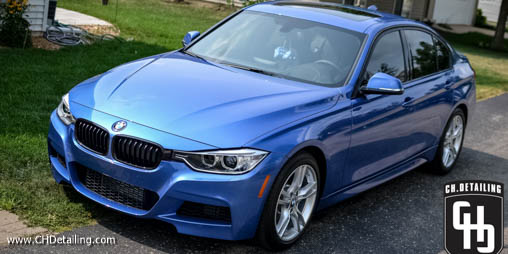 "There are people in every profession that take things just a bit further, have just a bit more talent, are just a bit more passionate about what they do and it shows in spades in their work. Connor and CH Detailing is without question a great example of that. Connor is an easygoing guy with a ready smile and willing advice to start with. I had met him at some car events, and heard his work raved about by guys with some exotics and others. The more events I was at, the more his name came up and around that time I had met him in person. Before I was able to have him work on my cars I referred him to my brother and a neighbor who both were incredibly impressed with his work. I finally had the pleasure of him working on my X3 and was not disappointed! I've already lined him up to work on a new delivery vehicle in a few months. His attention to detail, knowledge, and precision are not like anything I have encountered in any other detailing service. His work ethic and professionalism are just as impressive. Truly an impressive service, and frankly an absolute steal of a value for what you pay!"
-Steve N.
---

"I have been using CH Detailing for years. I have recommended Connor to my entire family, we all consider an annual detailing to be regular and necessary maintenance. I highly recommend CH Detailing to anyone."
-Ben W.
---
"I'm pretty particular when it comes it… just about anything, and this definitely holds true for the care of my car. That's why, anytime my ride needs some love, I give Connor a call.  This year I got a little carried away with my Subaru in the snow, particularly a freshly plowed pile of snow, and paid for it in the form of tar… everywhere. On top of that, my headlights looked like antiques with all of the oxidation and fading that took place over the winter moths.  Connor brought my car back to its true form. I no longer have to replace my headlights and the tar no where to be seen. Thanks for the meticulous care of my car, it shines like new again!"
-Matt W.
---
 
"Honestly there is probably not a better detailing artist than Connor, there may be someone of equal skill, but none better. Entrust your priceless machine or daily driver to him."
-Wes D.
---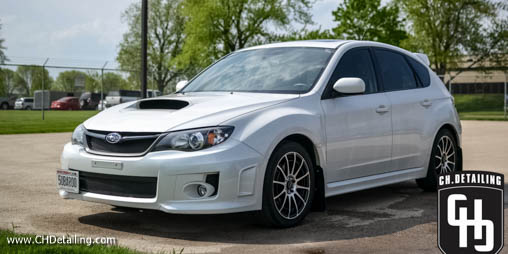 "This was the second time I've had CH Detailing work on my Subaru. As before, great work! Service was astounding – Easy communication to set up a date and time that worked for both parties – Willingness to come to my home or work – And trustworthy so you know it's going to be done right the first time! Thanks again!"
-Hannah A.
---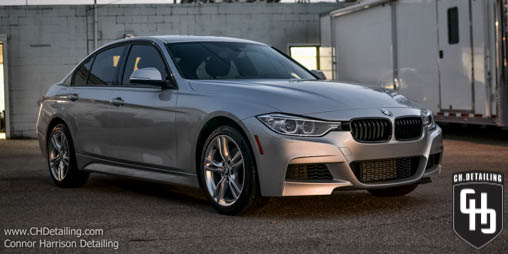 "I was one of those people that got out of my car and I kept looking back at it because it looked so good. Thanks CH Detailing!"
-Sarah A.
---
"Connor detailed my 2006 Subaru Legacy. I have previously had it detailed, and compared to the previous details Connor's work was phenomenal. He was able to make the paint shine better than when it came to the factory, and completely changed my mind on what a "real" detail consists of. His pictorial guides of the whole process are just the icing on the cake, and show just how much he cares for and loves each project that he takes on. I would gladly recommend his work to anyone. Thanks again."
-Joseph V.
---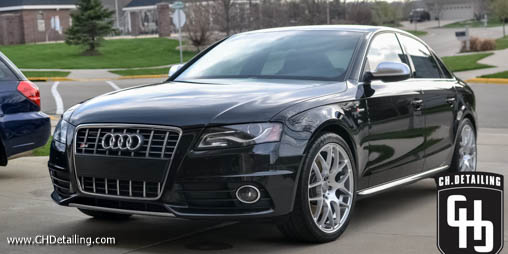 "Connor does amazing work. My car has never looked this good, even brand new. I highly recommend his services, and definitely will be using him again."
-Bill G.
---
Has your vehicle been detailed by CH.Detailing?  
I'd really appreciate it if you would take a few moments and fill out a testimonial using the form below!  I love getting feedback from my clients, it helps shape the way I do business and helps me continually improve and evolve.